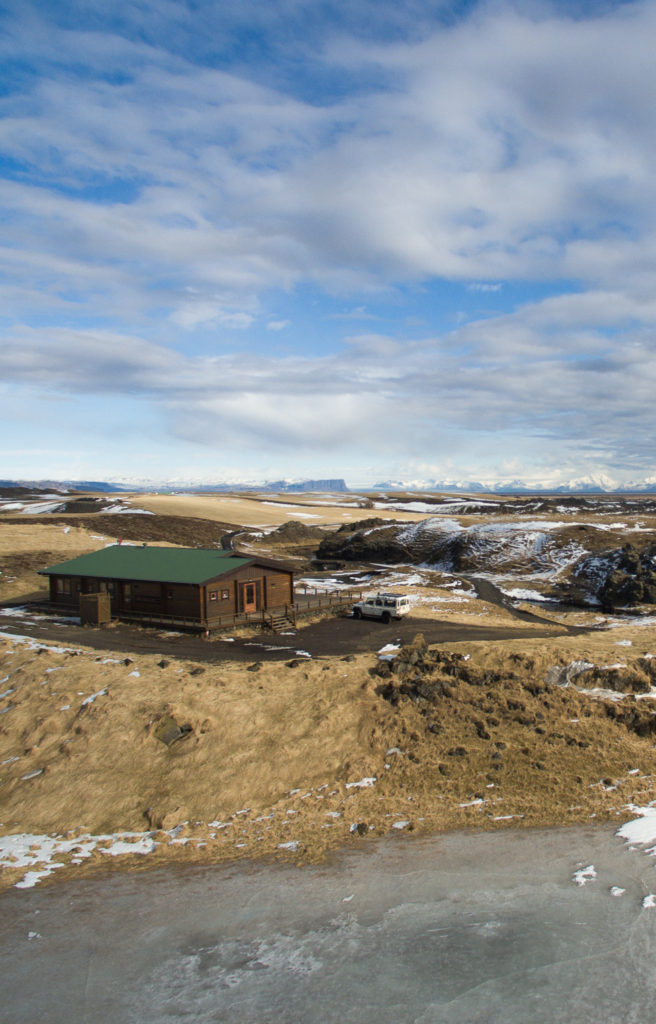 Overlooked by the largest glacier in Europe, Vatnajökull Glacier, the luxurious four-bedroom Grenlækur Lodge is situated in remote settings on the 2,500-acre land of the family-owned wilderness ranch Seglbúðir, that was first settled by the family in the 1870s.
Sitting on the periphery of the Eldgjá lava field, the exclusive lodge oversees the Grenlækur River as it meanders in between the characteristic pseudocraters towards the river delta.
The heart of the log-style lodge is the common area, which is facilitated with everything one could fancy for preparing and enjoying a delightful dinner in the company of good friends. After dinner the outside jacuzzi is perfect for experiencing the magical aurora borealis dancing in the sky, during the dark and cold winter months.
It was a lovely stay! The house has amazing view of a river and the countryside. Everything was beyond our expectations and so much more.
The house was absolutely stunning. The view is to die for and the house itself was also so warm and comfortable. Totally recommend staying here!
This home is a gem in a beautiful wilderness. Surrounded by salmon streams and rolling hills, this home offers amazing views of mountains and glaciers. This is a very well appointed home with fabulous hosts.